BOSCH MOTRONIC ECU
2 row models
OPENING THE CASE
Step 1: Use a screw driver to lift up and straighten the six tabs as shown. There's no need to fully straighten the rear tabs.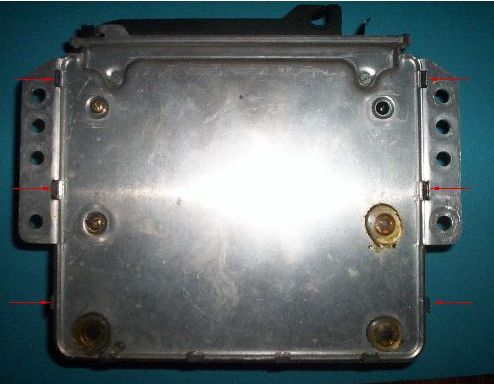 Step 2: Separate the lid from base, pivoting on the rear tabs.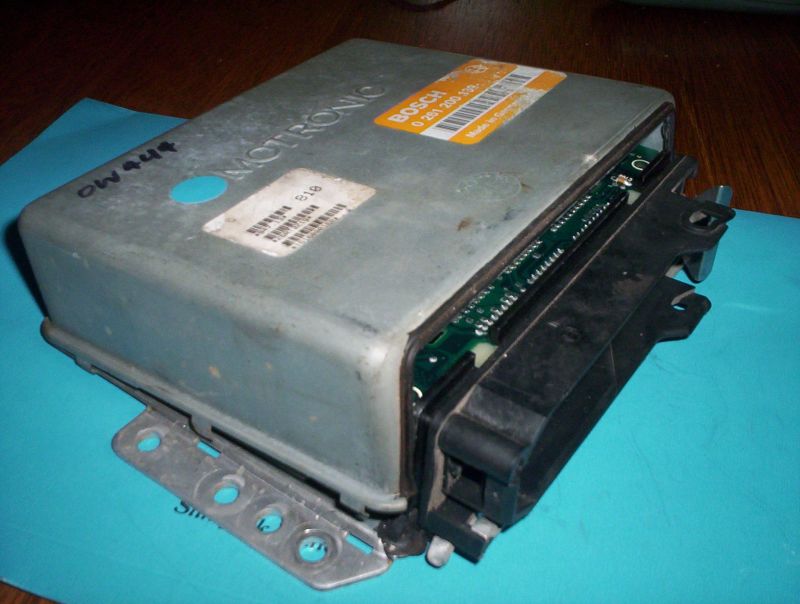 Step 3: The 2 row models have two boards. The upper board needs to unclipped at the front as shown, then also unclipped by the two pegs at the back. Then fold back the upper board.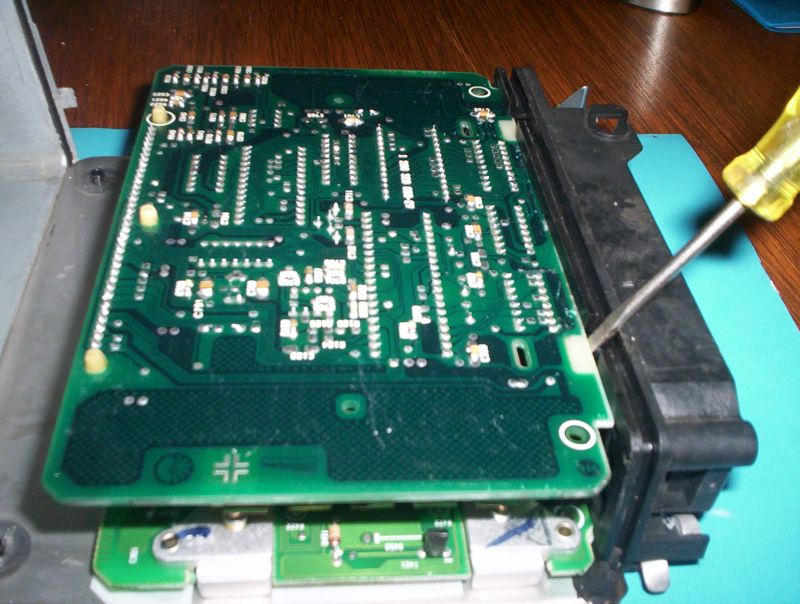 REMOVING THE CHIP
Step 4: The programmable chip is identified below, plugged into a socket. Note the orientation of the chip, indentation in the chip lining up with the white outline on the board.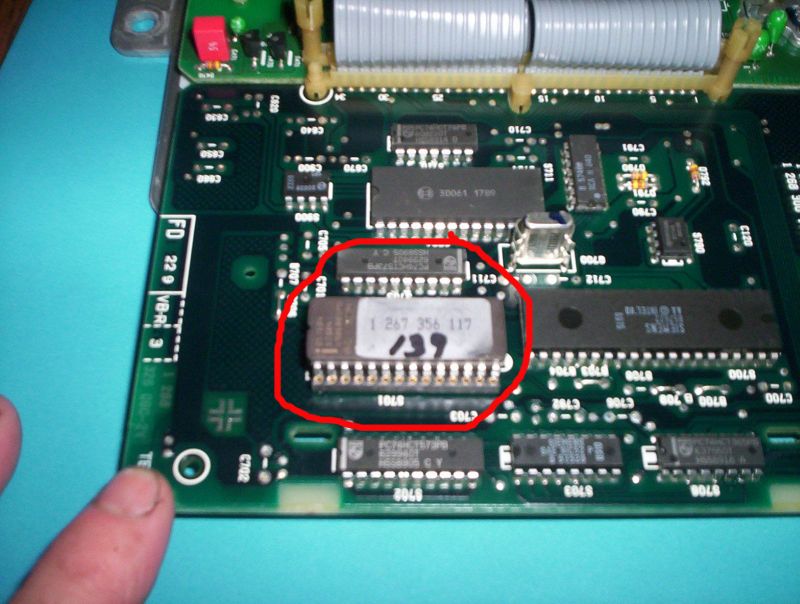 Step 5: The chip needs to be removed carefully from the socket, to avoid bending the pins. Use two small screwdrivers to simultaneosuly lift each end.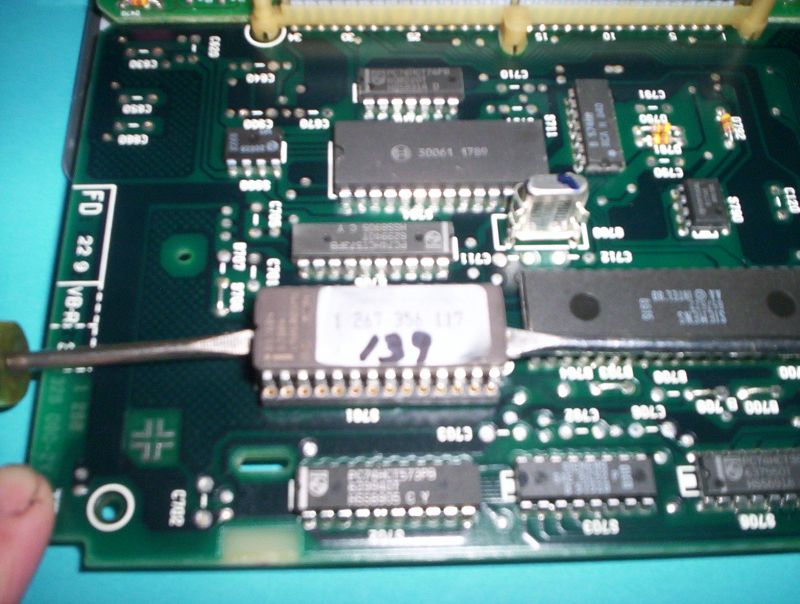 INSTALLING THE CHIP
The pins on new chips are often slightly wider than the socket. Carefully bend the rows of pins in slighlty until the pins will fit in the socket. Do not force the pins, they will press in easily if straight.
NB: It's possible to buy special IC extractor and pin straightening tools from Electronic Supply stores. It is also advisable to wear an anti-static strap.